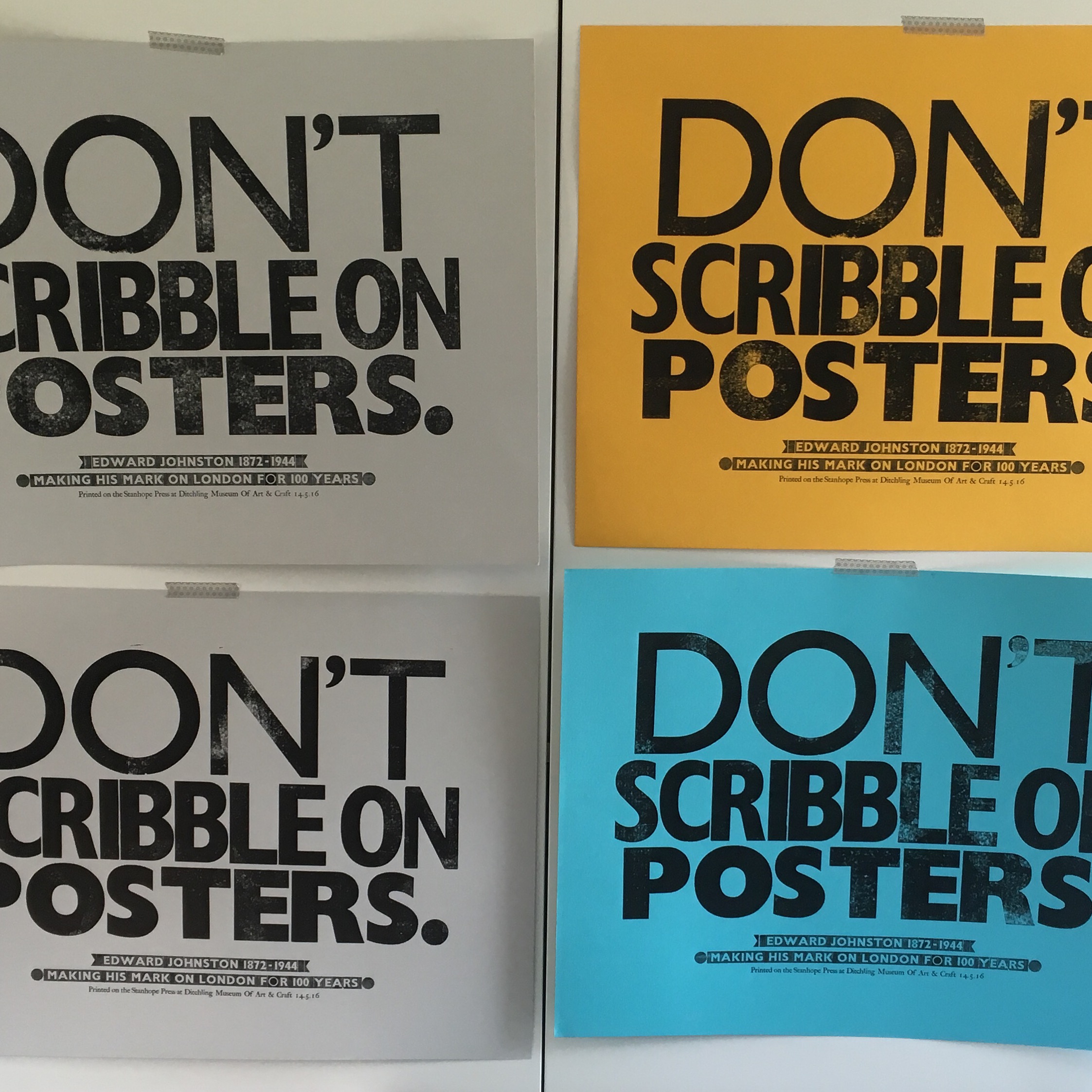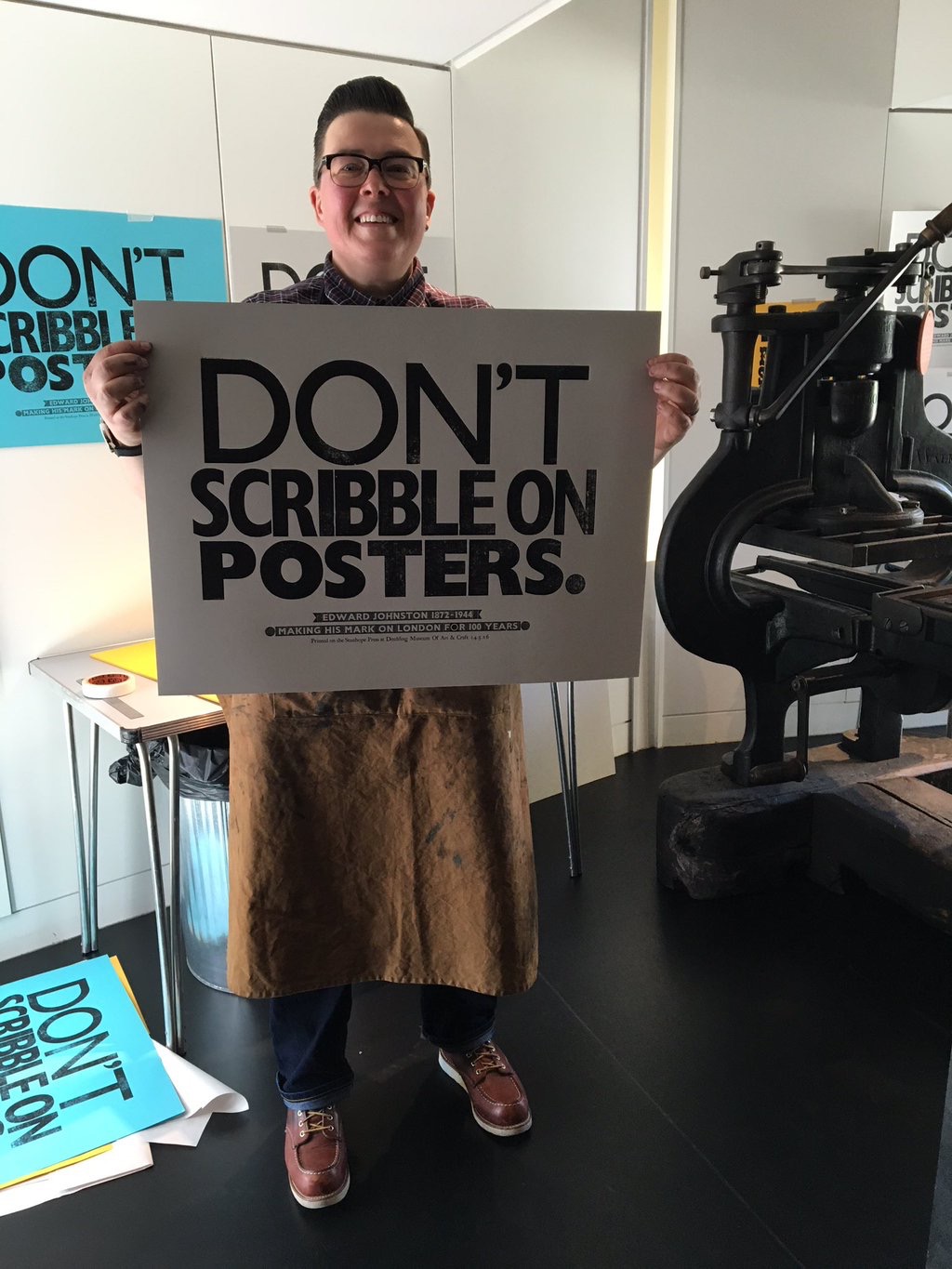 This summer one of my letterpress prints was selected to appear in Interrobang! an International Letterpress Exhibition held by Ditchling Museum of Art + Craft and as part of the Village of Type and the Brighton Festival.
I was lucky enough to be invited to print in the museum on their 200 year old Stanhope press which was used by Eric Gill, Hilary Pepler and Edward Johnston. I was also allowed to use their collection of wood and metal type as well.
For my inspiration I used a tag line from an old London Transport poster which was feature in the museums current exhibition celebrating 100 years of Edward Johnston type face. Here's how the day went...